Jimmy Nardello's Peppers
Ten Minutes; Serves Two
The year is 1887. Giuseppe and Angella Nardiello set sail from the Italian village of Ruoti to the United States of America. They settle in Naugatuck, Connecticut, where they promptly plant a garden, including the seed of a long, sweet, and thin-skinned pepper.
The fourth son out of eleven total children, Jimmy Nardello (Ellis Island dropped the "i") took to tending the family garden, propagating the prized heirlooms of his ancestors. The pepper, a favorite in the old country, found a new identity in American soils and kitchens. They grew robust with cultural and culinary significance. Before his death in 1983, Jimmy Nardello donated their genetics to the Seed Savers Exchange. The Exchange, devoted to the preservation of heirloom plants, named them: Jimmy Nardello's Peppers.
Then, as if in mourning, the peppers were forgotten. Nearly.
In 2005, under the threat of extinction, Jimmy Nardello's Peppers were added to Slow Food USA's Ark of Taste, who championed their story and flavor back into the favor of growers and chefs alike.
Today, our lives are vital and beautiful, with gratitude to the generous stories of immigrants, to the worn hands of farmers, and to the adventurous spirit of locavores across the country.
The Goods:
1 tbsp extra-virgin olive oil
¼ pound Jimmy Nardello's Peppers
Flake sea salt (table salt will work, too)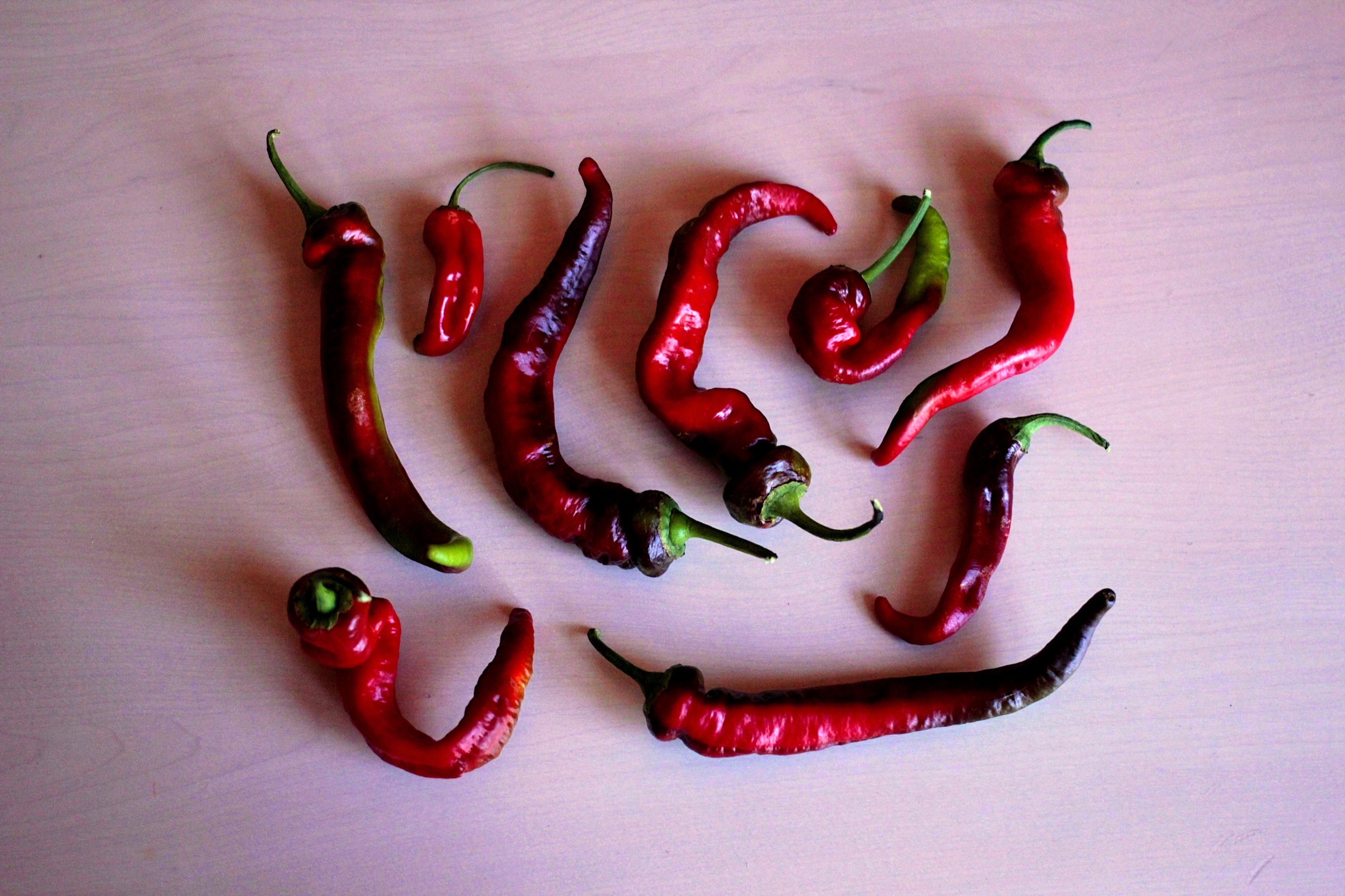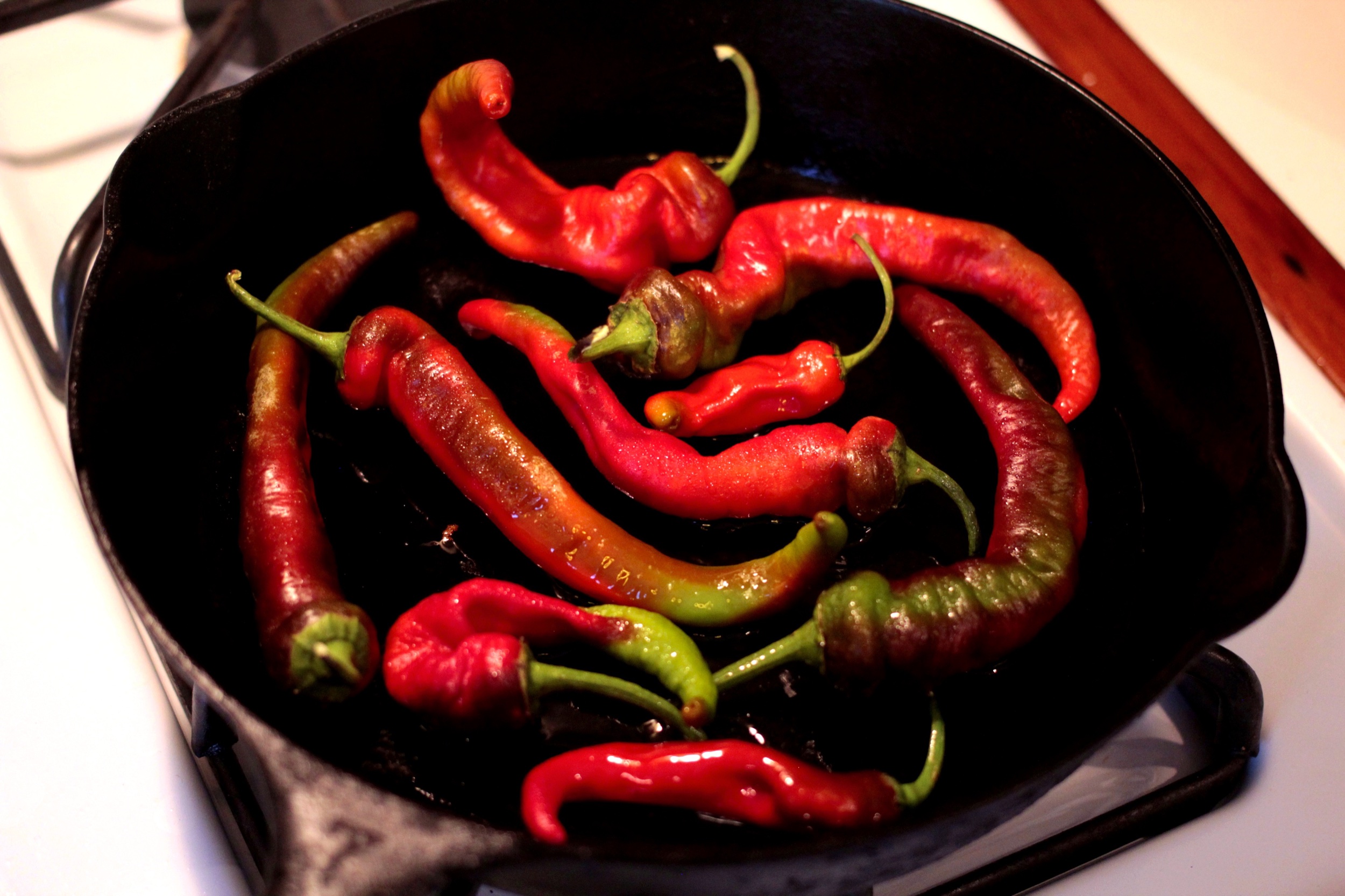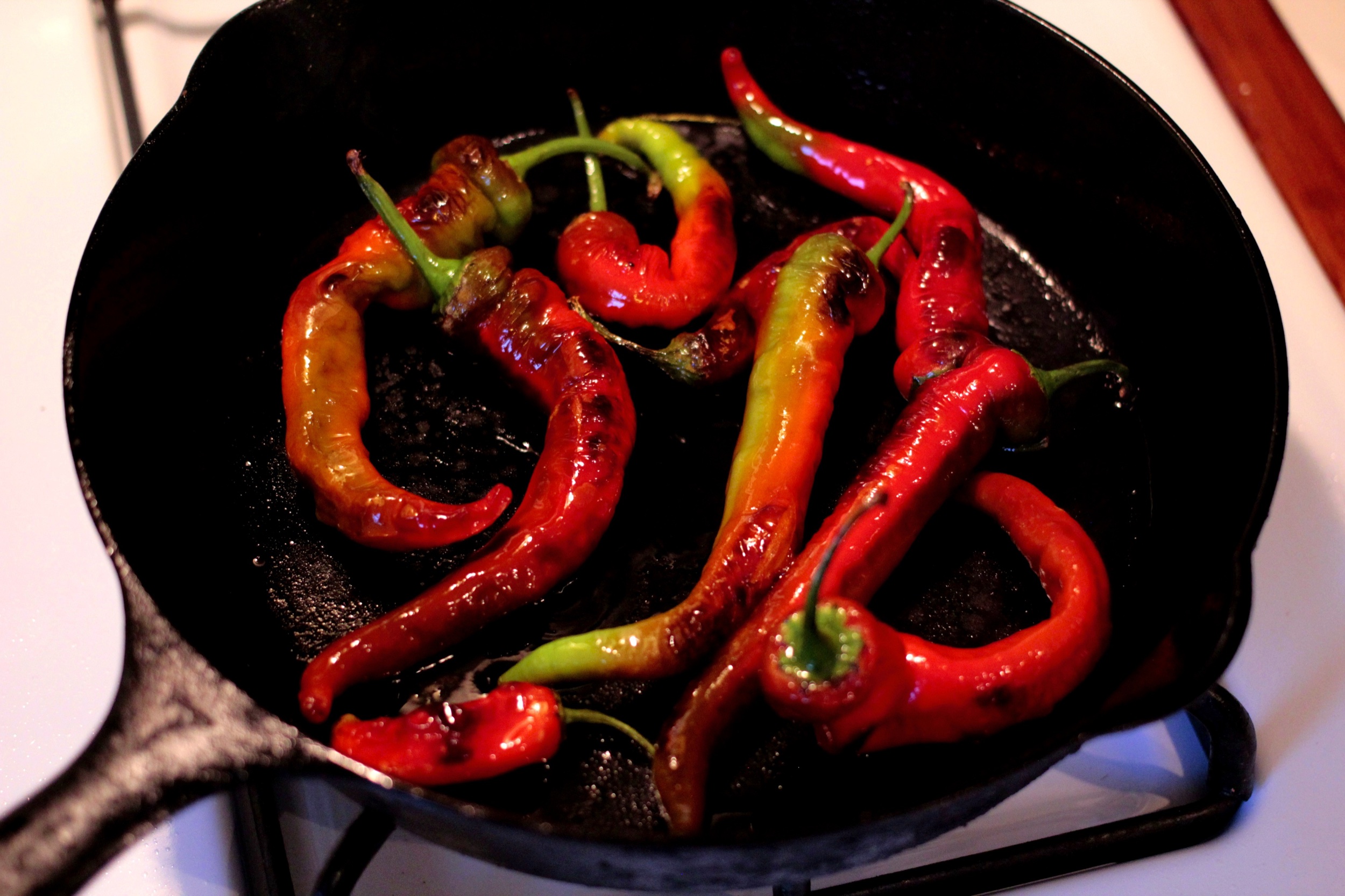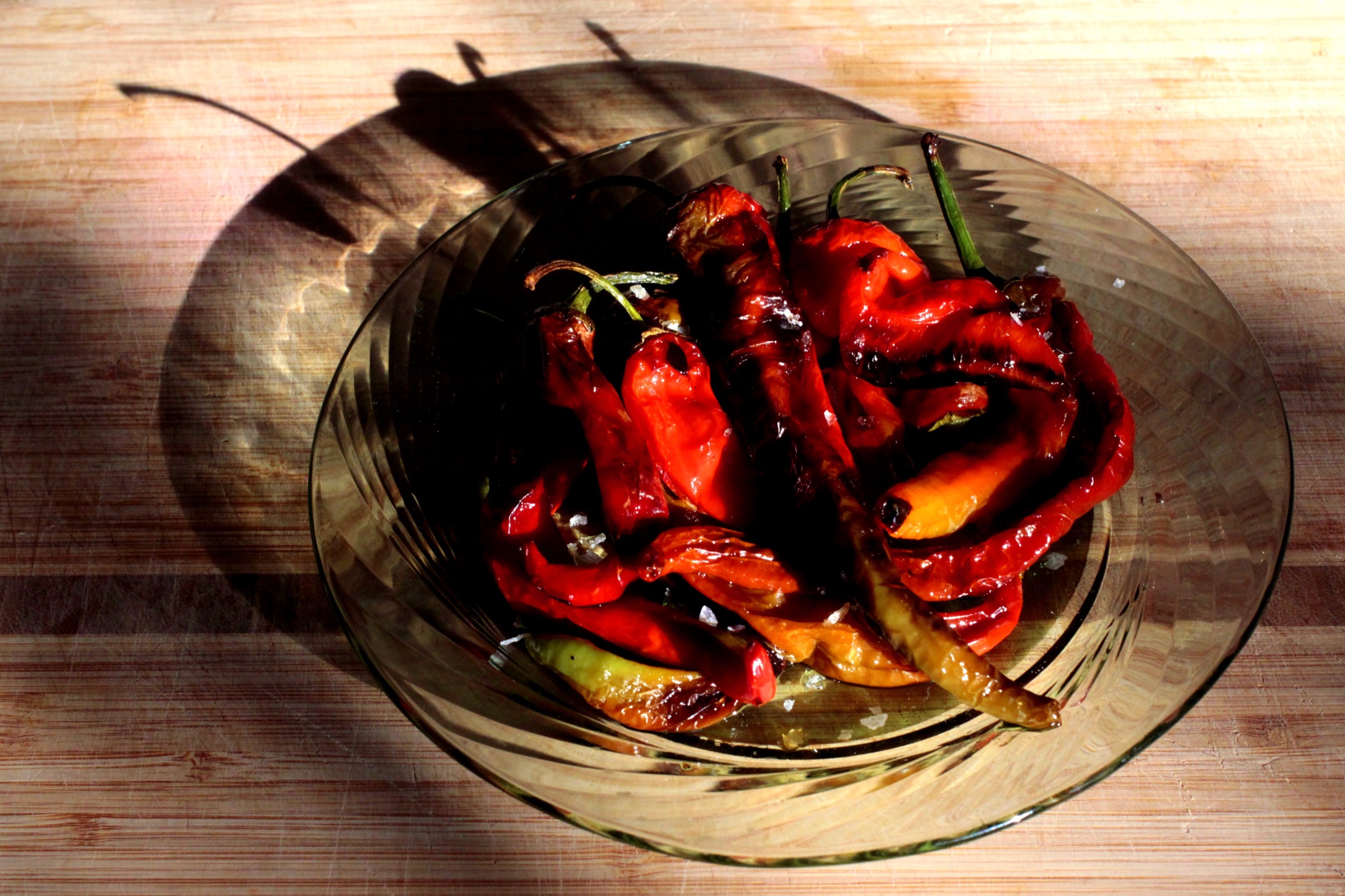 The Process:
Preheat a skillet on medium-high heat. Add the oil and coat the pan.
Carefully place the peppers onto the skillet in a single, uncrowded layer.
Managing the heat so that the peppers are gently sizzling, let them wilt and brown.
Turn them over and keep this up until the peppers are completely soft and blistered.
Finish with salt.
#spoonfullfed