Fresh-Pickled Carrots
Fifteen Minutes (plus at least two hours waiting); Makes Two Pints
As the weather gets hot, we turn to cool ways of preparing food. From sandwiches to side-dishes, freshly pickled carrots offer electrolyte-loaded refreshment in a splash of crunchy color. A friend in your fridge. A summer staple.
The Goods:
1 pound (about one bunch) carrots
2 large cloves garlic
1 cup water
1 cup unseasoned rice vinegar
2 tbsp maple syrup
2 tbsp mirin (or one more tsp of maple syrup)
4 tsp salt
2 wide-mouth pint jars (or one wide-mouth quart jar) with well-fitted lids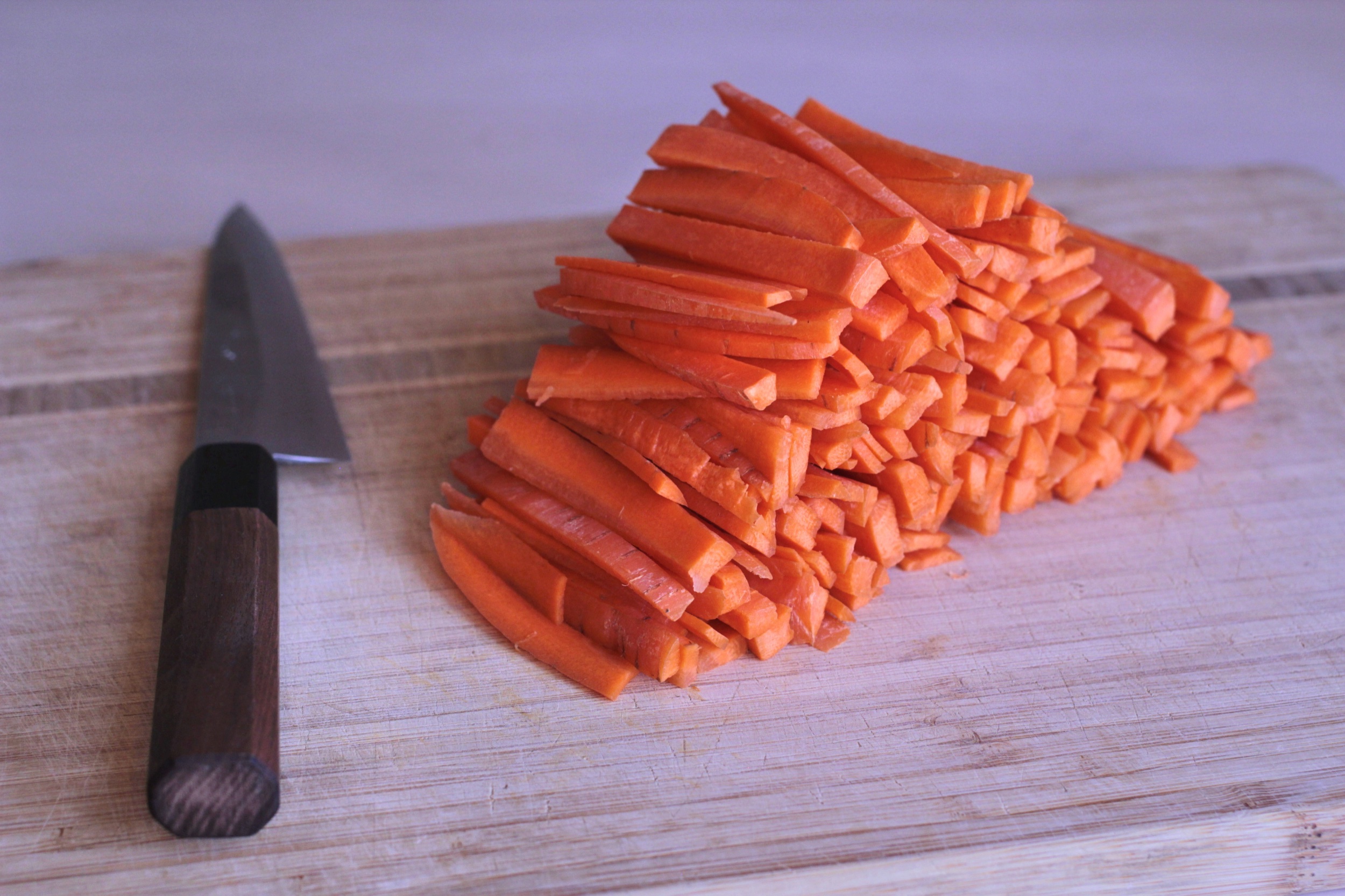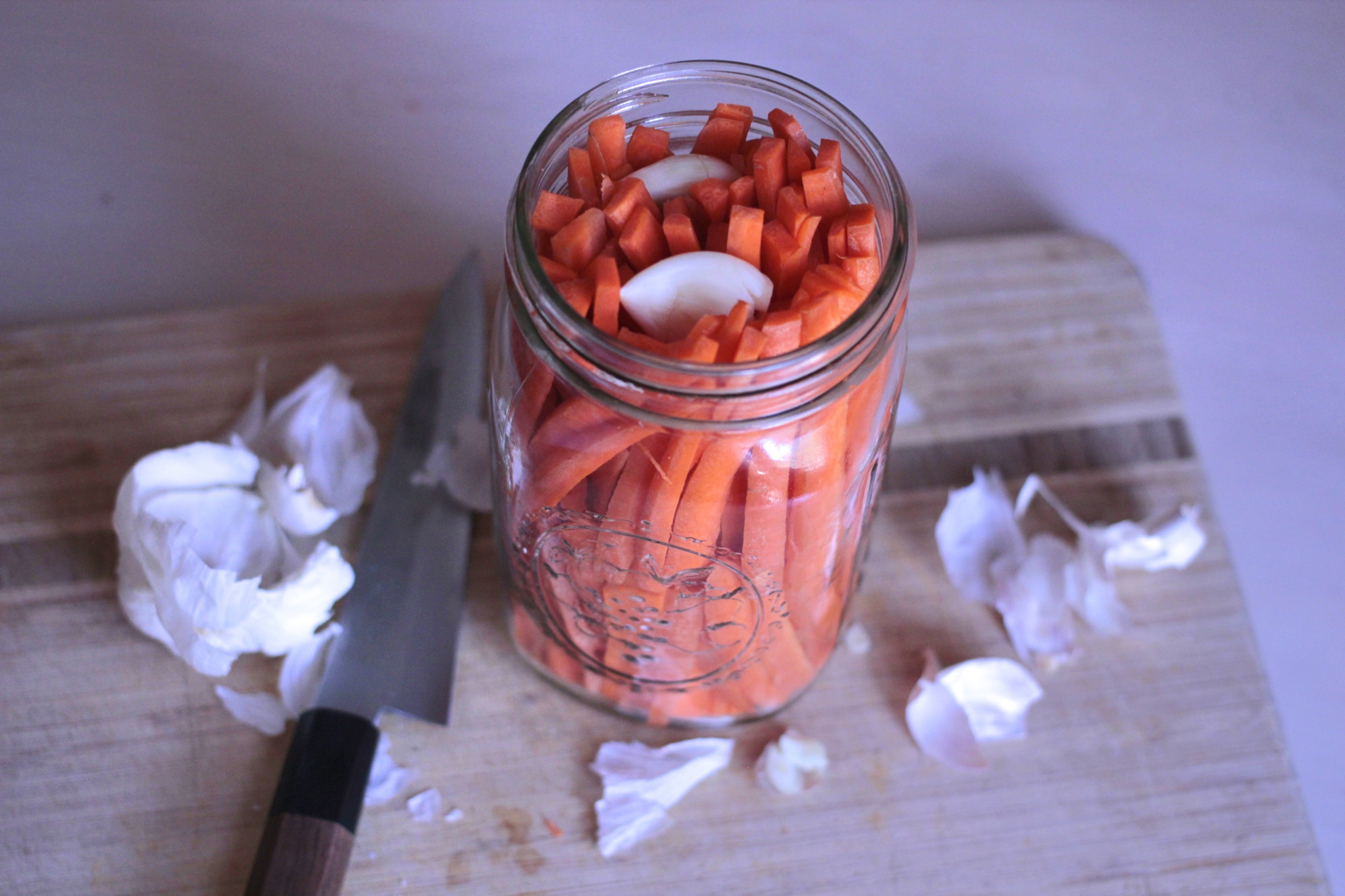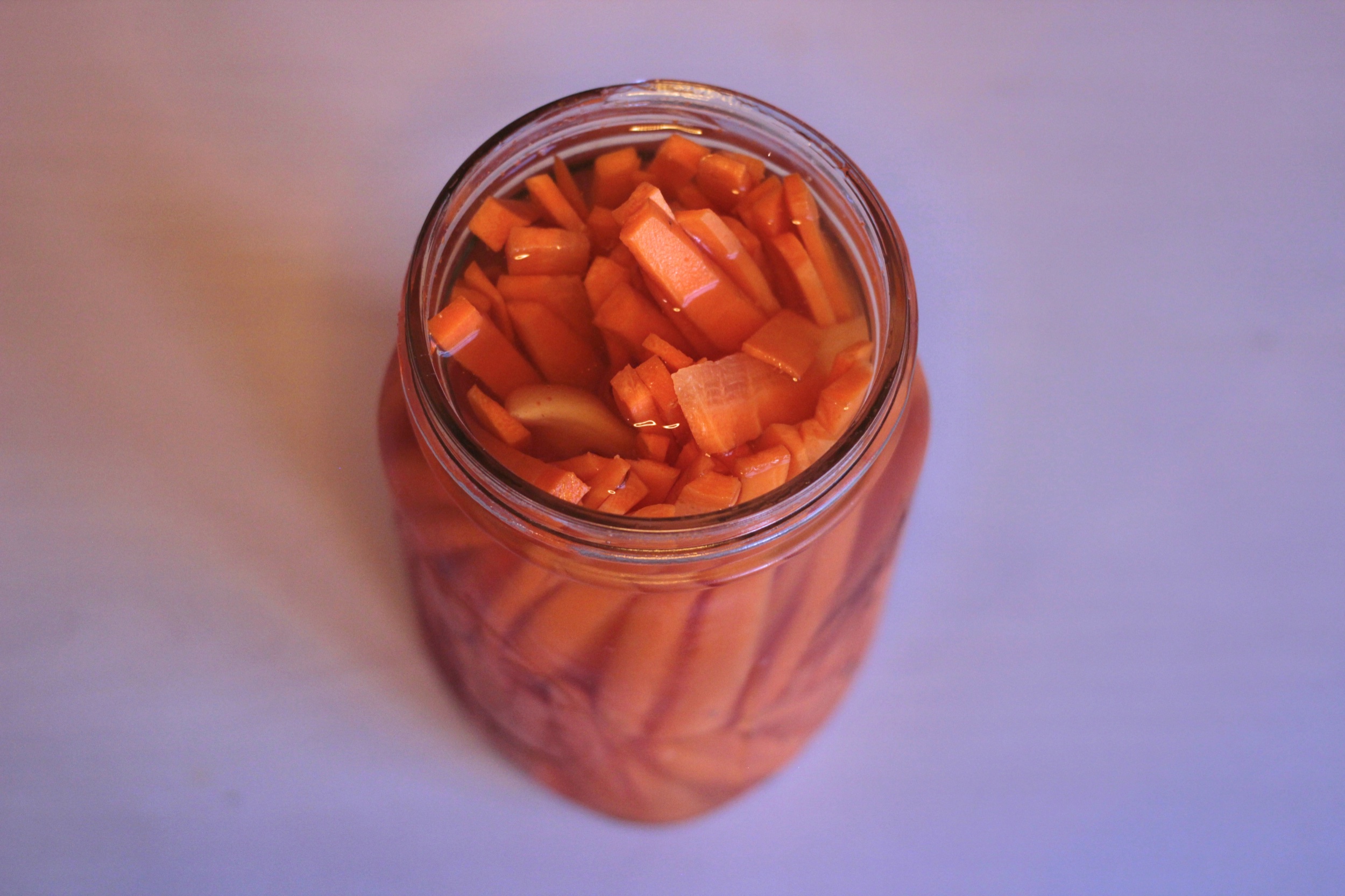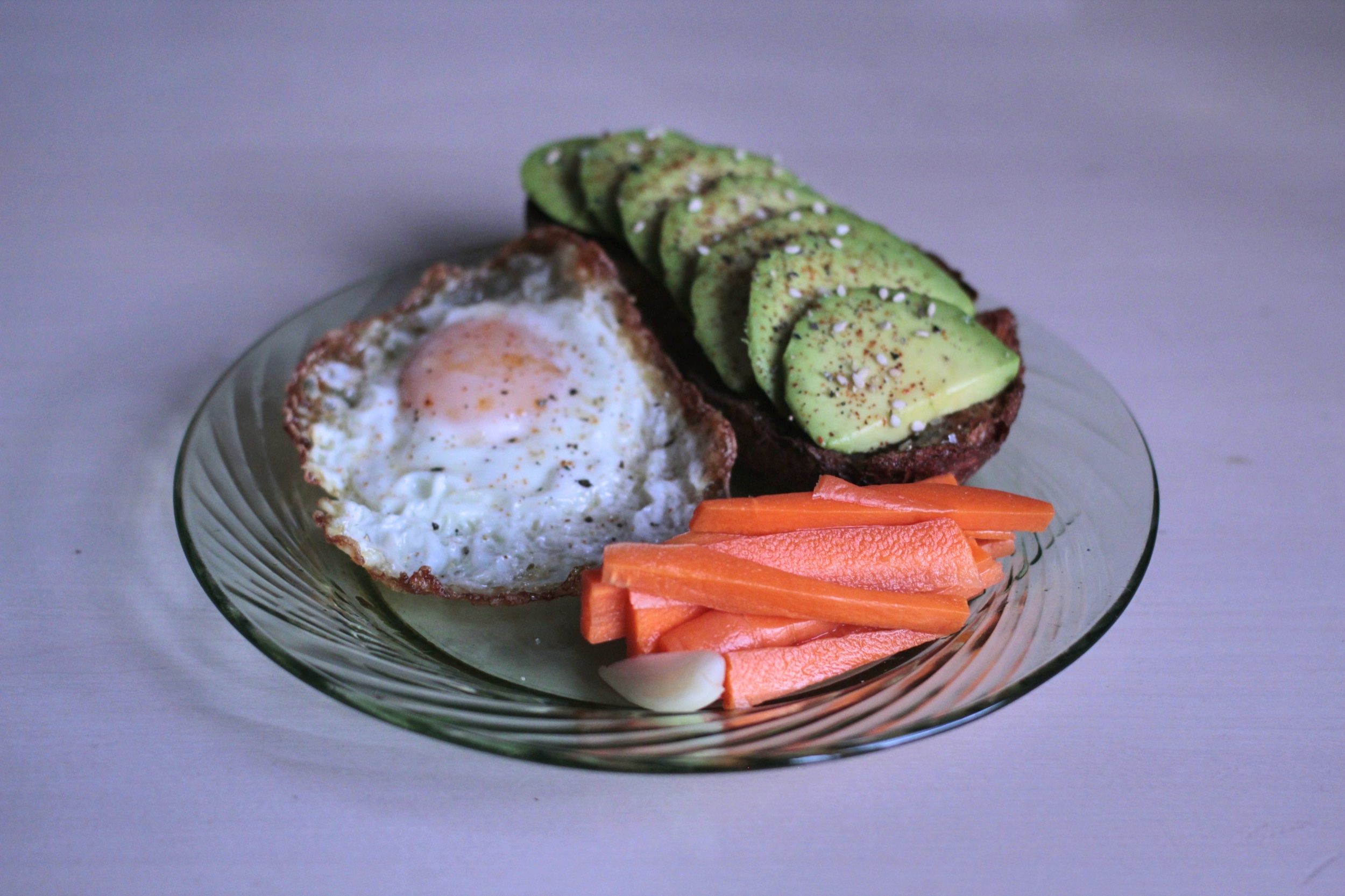 The Process:
Cut your carrots into matchsticks. You'll want them slightly shorter than the height of your jars. Peel and smash the garlic with the side of a knife.
Pack the orange sticks into two pint jars (or in two layers, in a quart jar). Snack on any carrots that are sticking out. Slot the garlic in among the sticks.
In a separate jar, combine and mix the remaining ingredients. Pour this brine over the carrots, adding enough liquid to cover the carrots completely.
Secure the lids tightly onto the jars, turn them over a few times, and place them in the fridge.
Wait at least two hours and up to one month. Flavors will develop with time.
Notes
* As always, this recipe provides a template for personal touches. Experimenting with herbs and spices lends wonderful variety to future concoctions. Also, a dash of fish sauce, anybody?
* Add extra virgin olive oil to any leftover brine, around two parts oil to one part brine. Salad dressing!
* Carrot greens are delicious and nutritious. For extra credit (and delightful color contrast), give them a very fine chop and add a handful to the pickles.
#spoonfullfed