"TnT" Massaged Kale Salad (Tamari and Tahini are the bomb)
Fifteen Minutes; Serves Two to Four
Kale. Like the color black, kale will always be in fashion. Like an old friend, kale will always make you feel good. Like dad jokes, kale is wholesome and fun. Get your hands dirty with our favorite "all day, every day" kale salad. Refrigerator friendly and body-soul healthy.
The Goods:
1 bunch kale
½ lemon
2 tbsp tahini
1 tbsp olive oil
1 tbsp tamari or soy sauce
1 tbsp rice vinegar
2 tsp maple syrup
1 clove garlic, minced
Salt and pepper to taste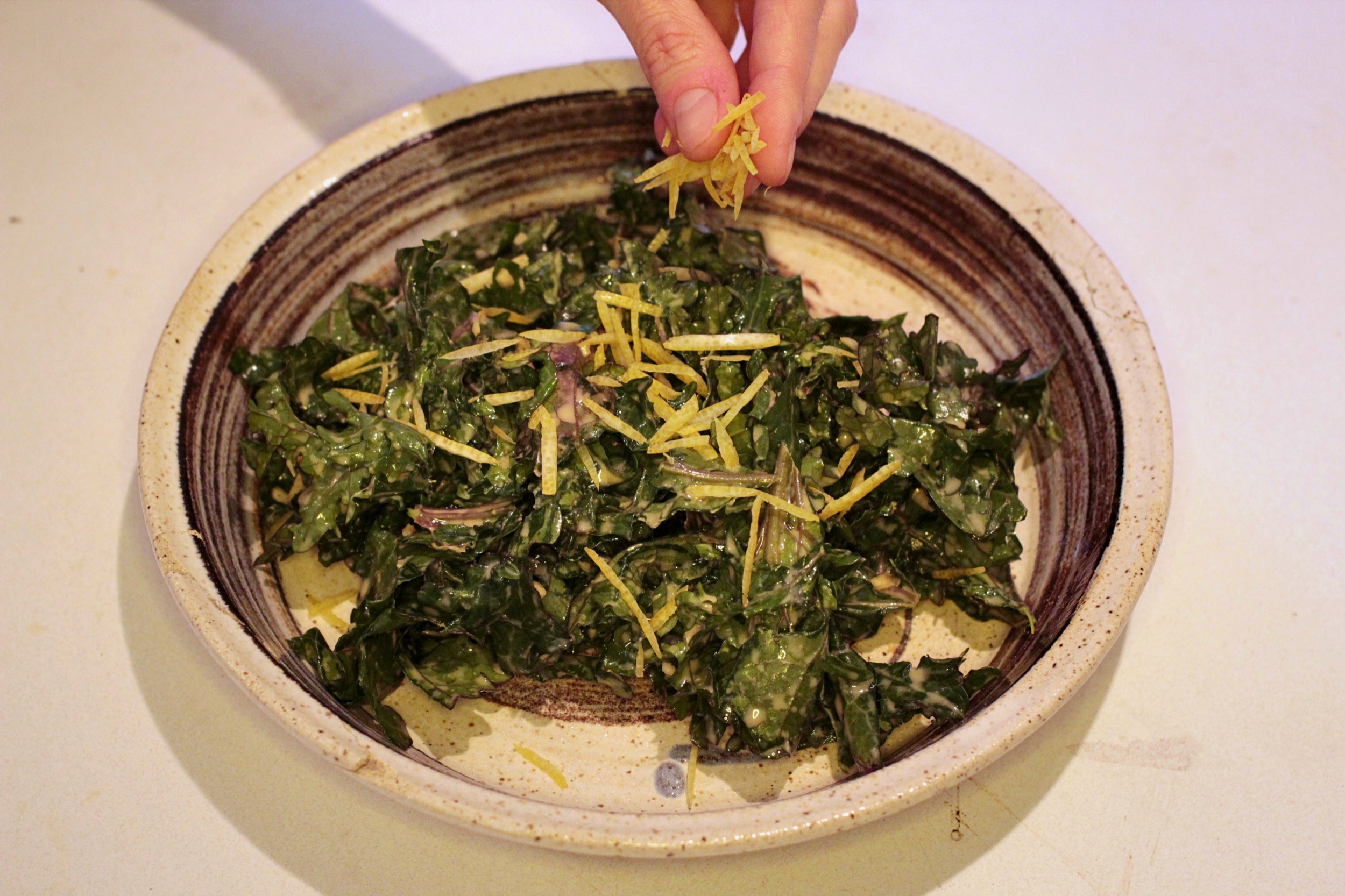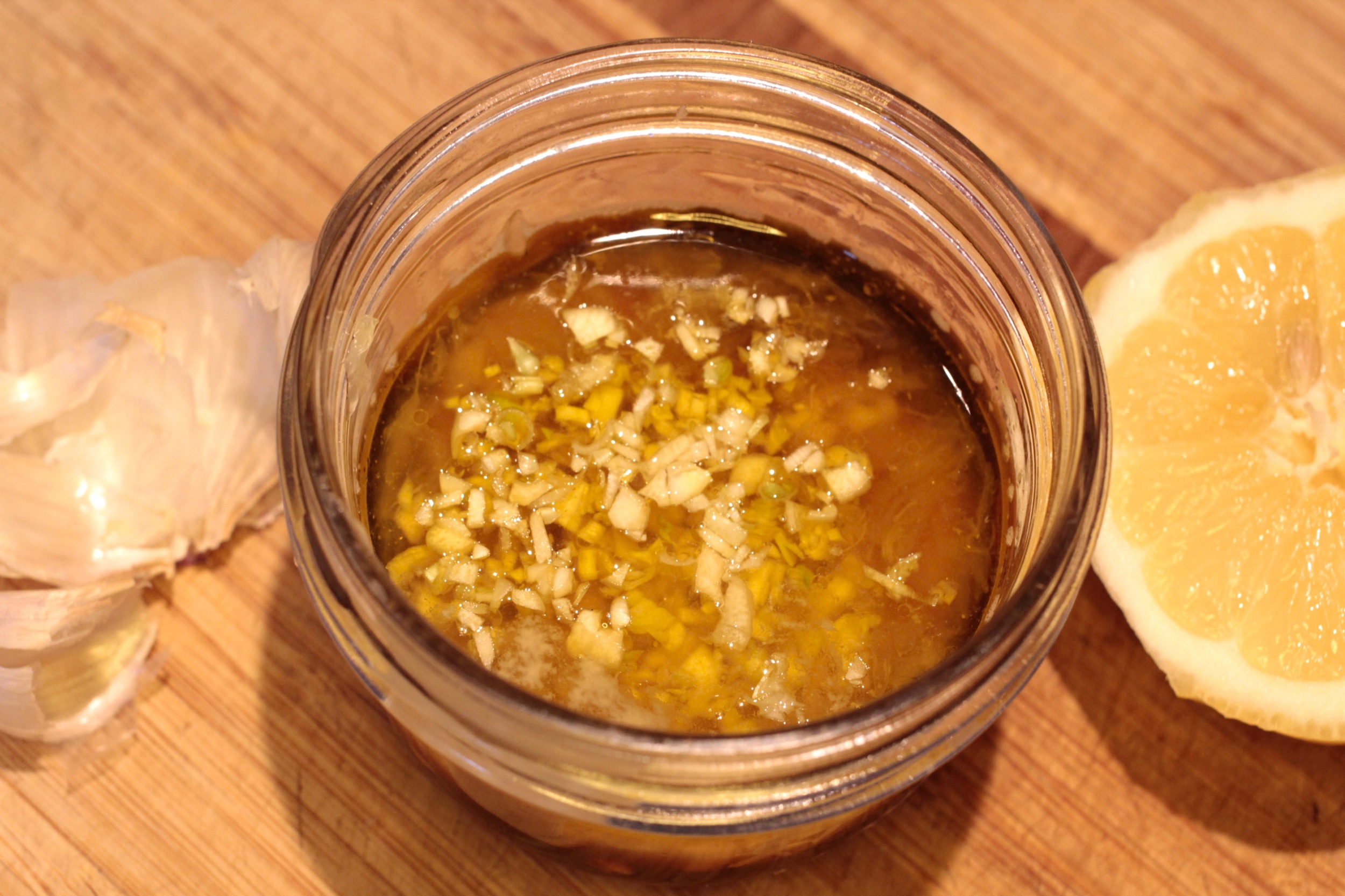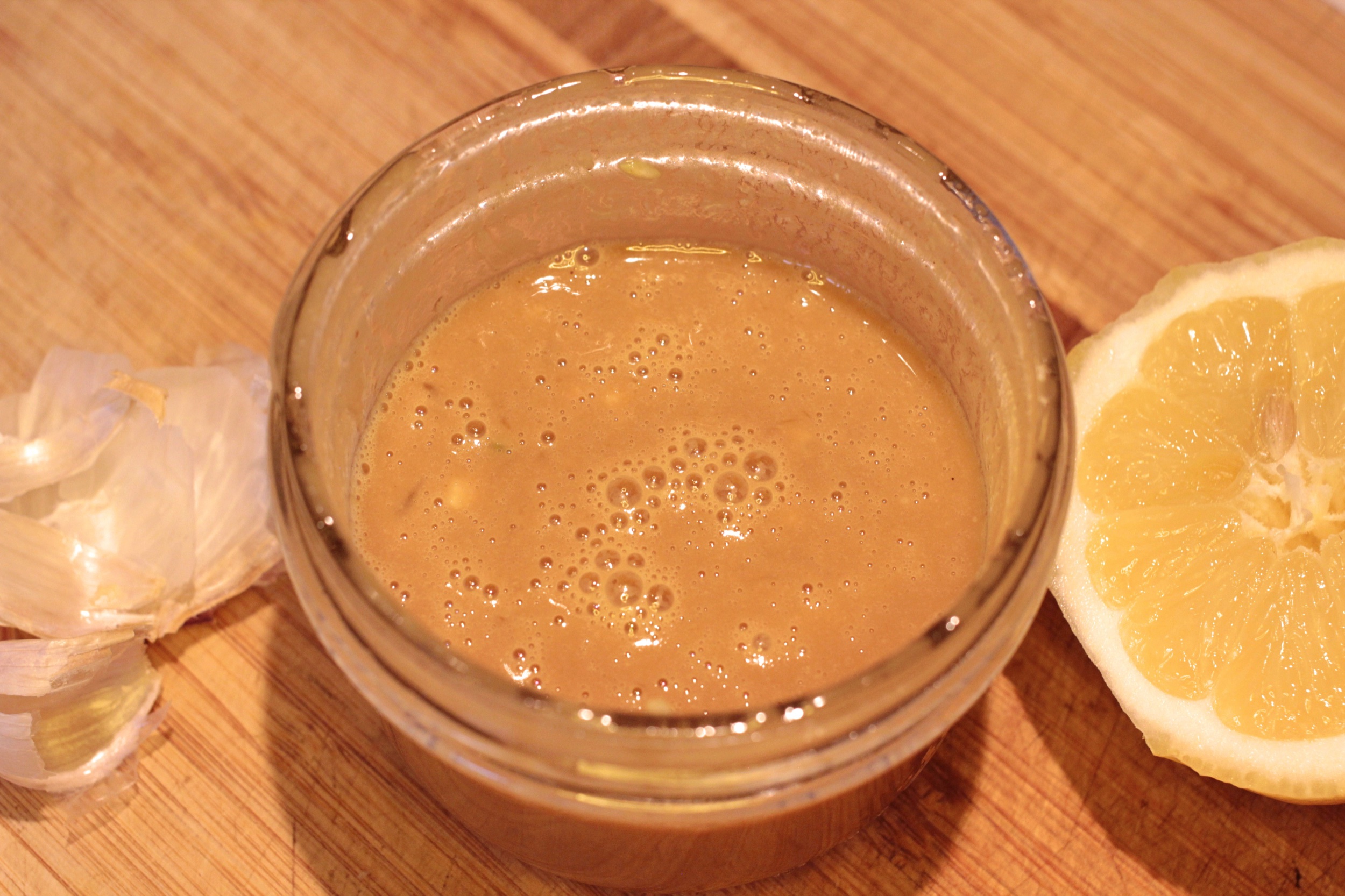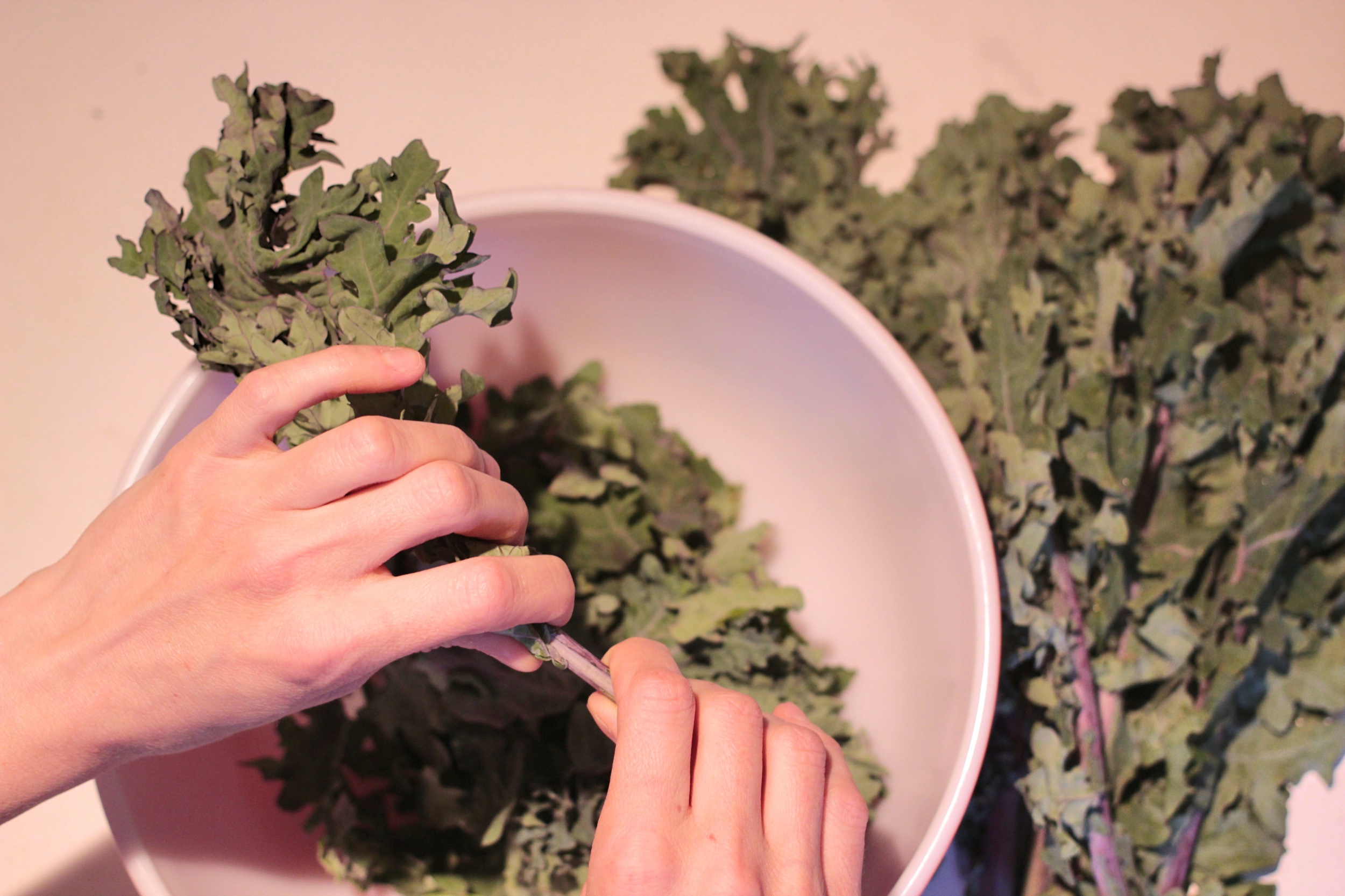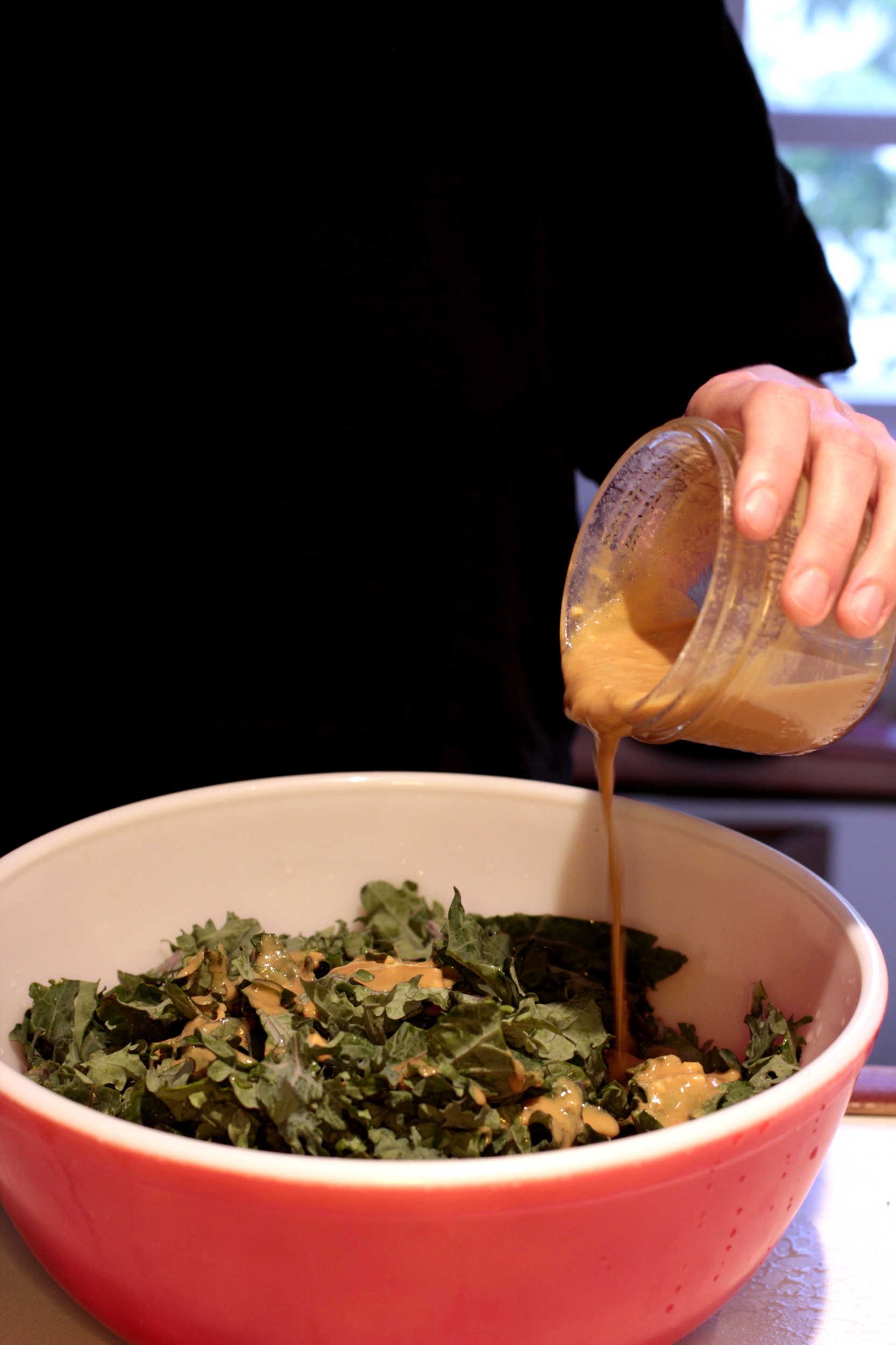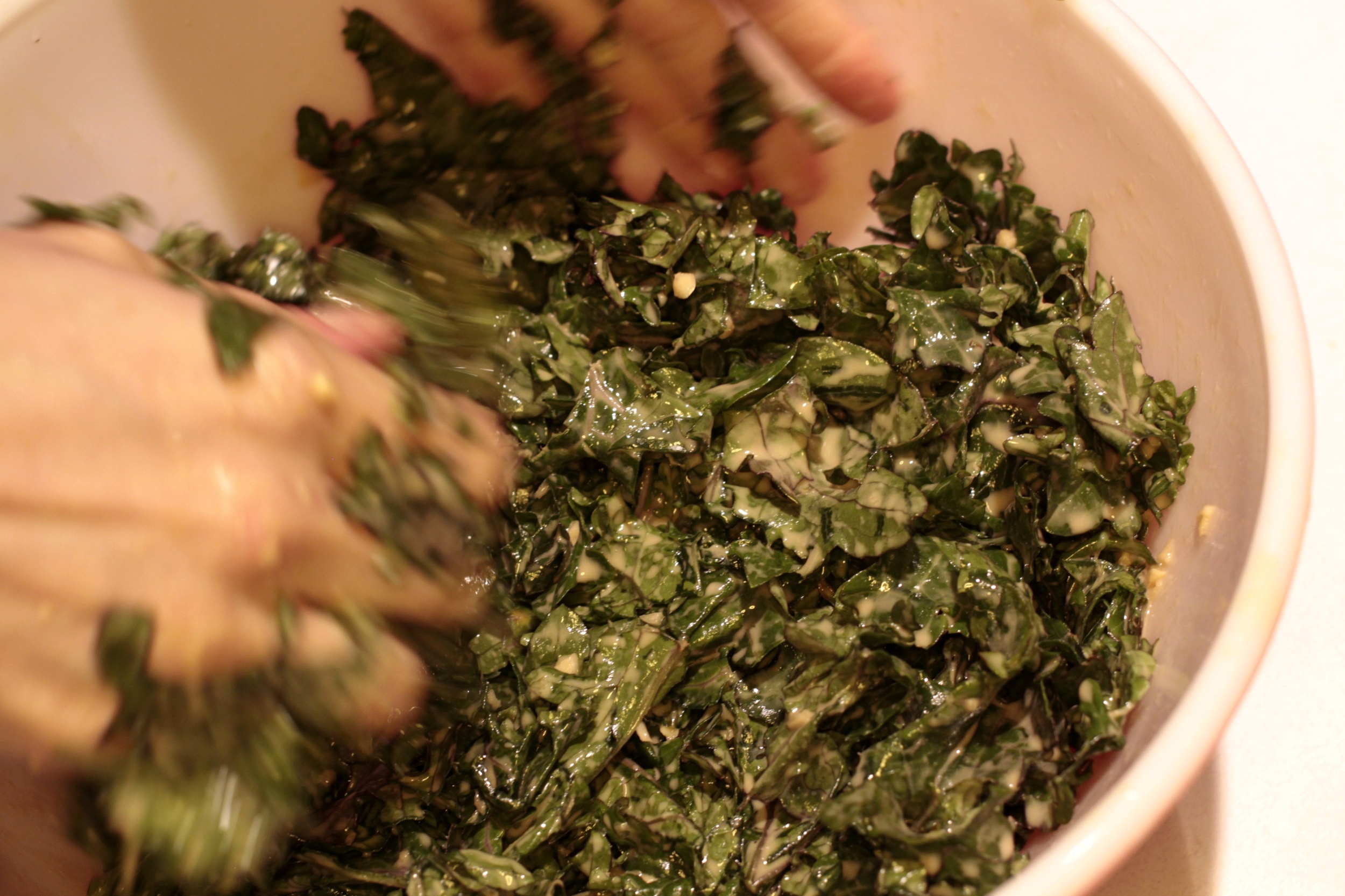 The Process:
De-stem the kale. We like to strip it with our fingers. If this doesn't work, a knife makes quick work of these tender leaves.
Slice the stemmed kale into approximate 1-inch strips and place in a large mixing bowl.
Zest the lemon peel and set aside. Juice the lemon into a jar with a well-fitted lid.
Excluding salt and pepper, combine the remaining ingredients in the jar with the lemon juice. Shake until the dressing is uniform and well mixed.
Pour the dressing onto the kale. Now: roll up your sleeves and massage the kale. Feel free to get a little feisty. Crush, tear, and knead until the leaves are tender and take the lavish color of Pacific Northwest forest green.
Give the salad a taste. If necessary, finish with a fresh grinding of pepper and a dash of salt. Garnish with lemon zest.
Notes
* "TnT" dressing goes well with just about everything. Cold noodles, steamed vegetables, rice bowls, you name it.
* This salad, once dressed, gets better with time. Make it for dinner, tonight, and have it for lunch, tomorrow!
#spoonfullfed